Home Theater Installation
Affordable Home Theaters Los Angeles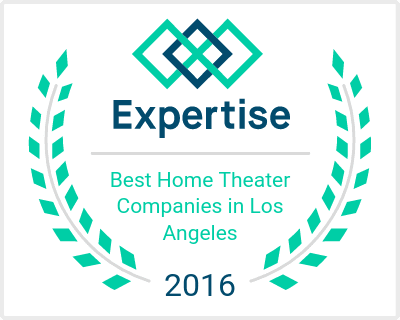 INC Tech specializes in home theater services, setup, and trouble shooting.  Offering home theater installation and consulting throughout Los Angeles and Southern California.  Specializing in expert home theater compatibility between many the home theater systems and the end user, our clients.  Home theater installation professionals are available Monday thru Sunday from 8 AM to 8 PM for consultation and or installations.
Expert Advice – Years of Experience
Our expert home theater professionals are waiting to answer all of your installation questions Whether you want to build your own system or purchased your system at another retailer, we will install it for you. No installation (or question) is ever too small.
Expanding Existing Home Theaters – Just Part of Our Job
If you already own a home theater system and want to expand it or replace your surround speakers, Wall mount your existing television, add a Blu Ray DVD player or have an expert home theater installer put your speakers on the wall or in-ceiling, don't hesitate to call us. Our home theaters come in many shapes and sizes.
Authorized Home Theater Component Dealers
We are a proud authorized Savant, RTI, Kaleidescape and Sony dealer in Southern California..  We have been using these brands to provide various solutions for your homes and businesses for many years.  Our designs emphasize scalability and flexibility, allowing you to start small and grow your system over time (or to help make your existing components compatible).
Simple Solutions for Your Complex Problems
Whether designing your dream home theater system or pre-wiring your new office space we find solutions that fit your vision. Built on a track record of customer satisfaction, our mission is to create cutting edge solutions that are crafted to your needs and stay within budget. Give us a call, professionals are standing by.
To take advantage of INC Tech's services for your home or business, call us at
(310) 910-9044
or email us at:
info@inctech.net
, or complete
our website form
. If you are located outside of Los Angeles, we have offices throughout Southern California and Michigan, we can help. INC Technologies specialists are available 7 days a week.
LCD Televisions
Bookshelf Speakers
Home Theater
Audio Cables / Video Cables
Plasma Televisions
Tower Speakers
LED Televisions
Outdoor Speakers
Surge/Line Conditioners
DLP HDTVs
Surround Sound

Front Projectors & Screens
Wall Systems
Console & Credenza
Flat Panel TV Stands
Component Racks
DLP Stands
In-Wall Speakers / In-Ceiling Speakers
Media/Audio/Video Servers
Programmable Remotes
Shelf Systems
Sound Bar
iPod Speakers / Bose Speakers
Home Theaters Los Angeles | Home Theaters Pasadena| Home Theaters  Laguna | Home Theaters Encino | Home Theaters Hollywood